Summer 2022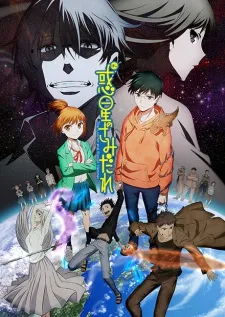 24 episodes · TV
Ongoing
Lucifer and the Biscuit Hammer, 惑星のさみだれ
College student Yuuhi Amamiya's monotonous life is turned upside down with the appearance of Sir Noi Crezant, a talking lizard claiming to be a knight of justice. Crezant elaborates that the world is in peril—threatened by the mage Animus who wishes to annihilate it with his Biscuit Hammer, an enormous structure suspended in Earth's orbit. As the newly appointed Lizard Knight, Yuuhi must fight alongside other Beast Knights to protect the princess and save the planet from destruction.
Unimpressed by the prospect of risking his life, Yuuhi continues his day as usual—until a golem created by Animus suddenly confronts him. Yuuhi is instantly overpowered, but his neighbor, Princess Samidare Asahina, luckily rescues him. To his surprise, Samidare's intention starkly differs from Crezant's; instead of saving the world, she aims to destroy it with her own hands. Captivated by her firm ambition, Yuuhi resolves to become stronger and help Samidare realize her goal.
As the pair continues to fight against Animus' golems, Yuuhi finds himself gradually gaining an interest in life—but the chains of his past trauma may restrain him from progressing further.
[Written by MAL Rewrite]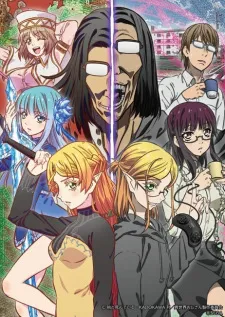 Isekai Ojisan
AtelierPontdarc
13 episodes · TV
Ongoing
Uncle from Another World, Isekai Uncle, Ojisan in Another World, 異世界おじさん
After a fatal encounter with a truck, Takafumi Takaoka's uncle, Yousuke "Ojisan" Shibazaki, lies comatose for 17 years. When he finally regains consciousness, Ojisan begins to ramble in a foreign tongue and reveals that he had been transported to a magical world called Gran Bahamal. Takafumi dismisses his uncle's claims as nonsense until an incantation makes a cup of water hover in the air. In a flash of brilliance, the pair creates a YouTube channel to showcase Ojisan's magical abilities.
The responsibility now falls on Takafumi's shoulders to acquaint Ojisan with everything that has transpired during his absence, including getting him up to speed with the internet, new technology, and surprisingly, the outcome of the '90s console war—the result of which was especially distressing for a hardcore SEGA fan. With Ojisan's wisdom from his other world experiences, they grow their YouTube channel and tackle online comments and trolls. The journey of this uncle-nephew duo promises to be anything but conventional.
[Written by MAL Rewrite]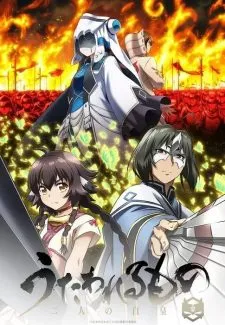 Utawarerumono: Futari no Hakuoro
White Fox
28 episodes · TV
Ongoing
Utawarerumono: Mask of Truth, Utawarerumono 3, うたわれるもの 二人の白皇
After the events of Mask of Deception, the Yamato Empire is now ruled with an iron fist by a ruthless usurper who seeks to subjugate all before him. It's up to a couple of familiar faces to band together against the might of the Imperial army, and the fate of the world hangs in the balance as nations and generals must pick a side to fight with in this perilous civil war. Secrets will be revealed, friendships will be tested, and battles will be fought. Will peace and order be restored or will victory at any cost be the beginning of the end?
(Source: Atlus)